A Simple Reminder for Journalists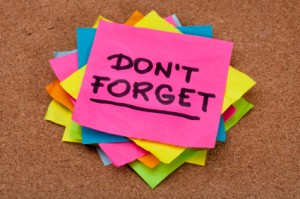 The media is understandably frenzied over the University of Maryland's decision to join the Big 10 conference, but its short-term memory lapse over the University's elimination of 7 teams, apparent in today's excited coverage, is unacceptable.
Only four months ago, the school cemented recommendations from the President's Commission to get rid of a variety of teams (4 men's, 3 women's) because of "the need to comply with Title IX." With explicit attention to the teams' genders (the very antithesis of the law), the school paired up teams two by two because "in order to save a men's program, [it] must also reach the fund raising goal for a women's program with similar squad size and scholarship commitments."
Yet in their passing remarks of the University of Maryland's cuts, reporters completely blame budget:
Their glaring mission — that the law intended to protect students from gender discrimination actually hurts them when realized in skewed schools' policies — does a disservice to readers who deserve to know the truth. Misinformation may fit and help advance their predetermined narratives, but it is irresponsible to promote half truths. With all the public outrage over those team cuts just a few months ago, it's saddening to see the media's lazy and dishonest reporting.