Booster Club Parents Fed up with Regs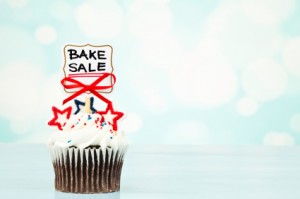 Booster club parents and volunteers in New Mexico high schools have become unsatisfied with and deterred by overzealous Title IX court rulings and state law that require evenly distributing private earmarked donations among all activities. As we warned last year, pooled donations will dwindle total contributions as parents realize that they'll have minimal benefit to their sons' or daughters' teams and clubs.
As the burdensome regulations take effect and their negative impact unfolds, booster club volunteers are voicing strong objections. They're becoming frustrated with how regulators have moved away from Title IX's original intent — preventing gender discrimination —by crafting a new version of the law that restricts private voluntary donations, hurts the students and turns away much-needed money in a tough economic climate.
Consider the discontent evident in two Albuquerque News Journal pieces.
From "Boosters Urge Change":
Booster club officers argued that many activities are co-ed and unlikely to raise equity issues. They said the APS policy is unnecessary and goes beyond the requirements of state law.

"Bands are all co-ed," Richardson said. "They equally benefit young men and young women."

Lisa Childress, treasurer of the Eldorado High band boosters, said the paperwork required to have booster funds flow through the schools would deter parent participation.

"The dedication and flexibility of our volunteers is enormous, but it is not unlimited," she said. "Complying with the tangle of restrictions imposed by APS would become a task volunteers would no longer be able to, or willing to, take on."
From an editorial, "APS Booster Policy Exceeds Sensibility":
APS has taken the ball further down the field by passing a policy to require that all booster club money — not just for athletics — is flowed through school activity funds rather than being independently administered by parent volunteers.

And that is causing consternation among parents and booster club leaders. They argue that some activities — like band — are co-ed, so gender equity isn't an issue. Further, they say the new policy goes beyond what state law requires and is burdensome to volunteers. Plus it can hamper the clubs' flexibility to react to emergencies like feeding kids on the road or providing replacement equipment.

School funds should be spent as equitably as possible for the various sports and activities, but when it comes to outside money raised privately by motivated parents and boosters, it's unreasonable to expect it to be doled out through the schools.

While APS should comply with all state and federal laws, this latest move just creates a bureaucratic snarl that is likely to discourage parent participation. And isn't participation what the schools have been crying out for?
New Mexico's booster club rules do more harm than good. Legislators in New Mexico and around the country who are considering similar laws must reexamine the purpose of Title IX and consider how their new interpretations have caused us to veer so off track.